We can help you meet requirements, manage temperatures, and ensure success.
Due to significant shifts in the automotive and electronics markets, consumers require more out of their battery technology. They expect long-range electric vehicles, wearable devices that don't get hot to the touch, fast charging, long-lasting cell phone batteries, and more. Additionally, these devices operate in a vast array of packaging schemes and thermal conditions. 
Answer Essential Design Questions
Batteries are like Goldilocks. They don't function well unless they can operate under consistent, temperate conditions. By accurately simulating the thermal conditions your battery will undergo, you can answer essential design questions early on. A thermal simulation of your battery will allow you to analyze the performance, lifetime, and safety of your design. 
Develop a Thermal Management Strategy
Our team of engineers is experienced in modeling the complex nature of batteries and the conditions they undergo. We can help you model an electric vehicle battery to determine warranty predictions, or if your cell phone design will mitigate the chance for thermal runaway. Let us assist you in developing a thermal management strategy.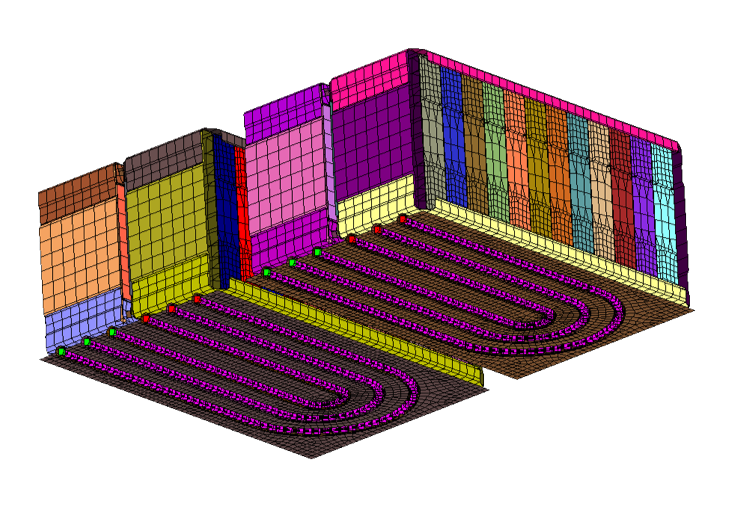 Fast, Transient Simulation
We utilize our fast, transient solver, TAIThermTM in conjunction with the Battery Extension to deliver comprehensive results to help you make design decisions. The Battery Extension includes the NTG and NREL models for flexible analysis of your battery design. We can also run thermal runaway and lifetime scenarios to determine the implications of packaging and cooling strategies. 
Choose Your Battery Model
NTG Equivalent Circuit Model
NTG Equivalent Circuit Model is best for modeling battery cells. These cells can then be combined to model packs for cooling strategies.
NTG Distributed Model
NTG Distributed Model is best for modeling single cells. The distributed model employs a mesh for the thermal and electrical domains and allows local prediction of electrical and thermal quantities.
NREL Equivalent Circuit Model
NREL Equivalent Circuit Model is best for modeling at the pack level. The NREL model adds a transient component to the voltage response to electrical current changes. This model can be more accurate for specific transient load profiles.
Lifetime Model
Lifetime simulation works with any of the NTG or NREL models. We can model changes in capacity and resistance over time to generate life-operating statistics. These statistics are then used as inputs in our predictive model. These simulations are often used to predict the impact of thermal management on the lifetime of the battery pack.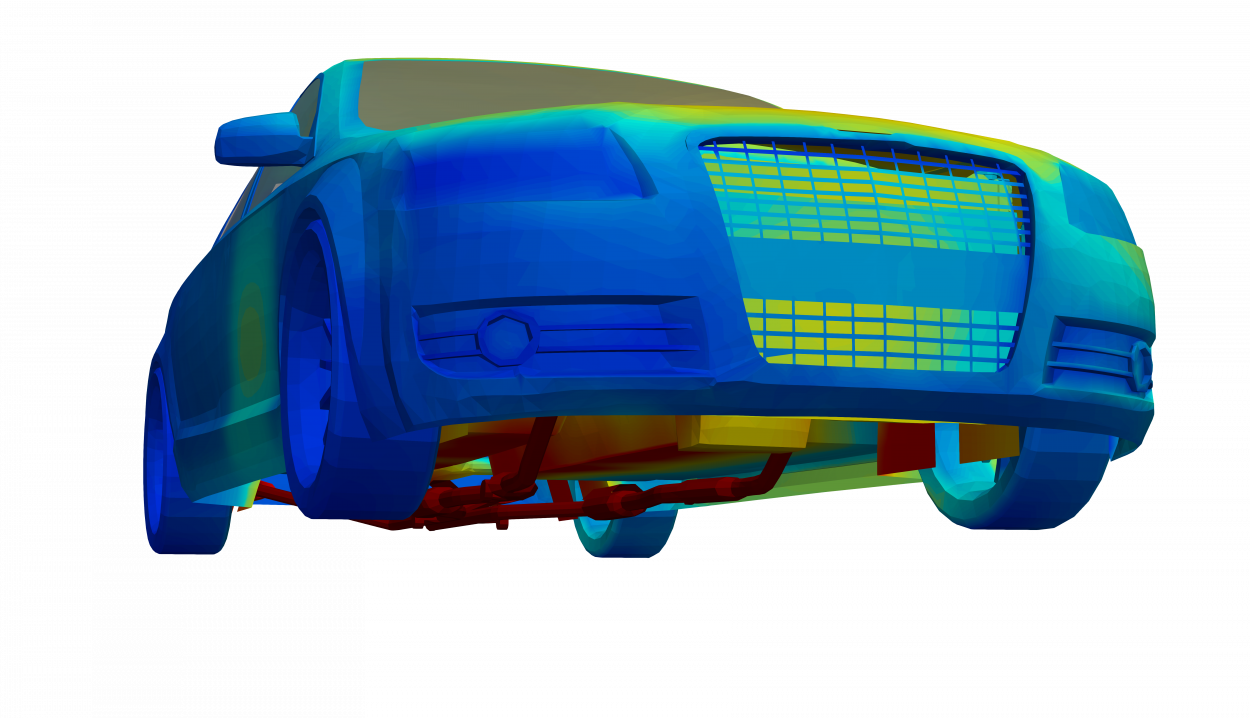 Thermal Runaway Analysis
Thermal Runaway Analysis can also be used in conjunction with any of the NTG or NREL models. We can perform an analysis to evaluate the risk of thermal runaway and plausible failure scenarios, allowing our team to offer design changes to mitigate failure. 
Each modeling process serves a purpose. We utilize the one that provides the best answers to your thermal questions. 
The Right Tools for Robust Battery Design
Careful consideration of battery packaging, cooling strategies, and operating environments can help you create a design that meets requirements. Our team can provide the necessary insight to help you achieve your goals for robust battery design. 
You Might Also Be Interested In:
Getting Started
Let's talk
If you would like to learn more about our Battery Thermal Management service and how it can provide you with an actionable design direction, reach out! We will demonstrate how our software will fit your specific requirements and help you understand what you will need to begin simulating battery lifetime, safety, and effectiveness.
Support
We are here to work with you at every step. We support our customers throughout your service project with excellent communication; we are only a phone call or email away. Our commitment to you never changes.