Keep cool. We can help you meet requirements, manage temperatures, and ensure success for your electronics analysis.
The demand for compact, powerful, and energy-efficient electronics continues to drive forward in a variety of industries. Dissipating waste heat from electronic components is an ongoing challenge in applications. This includes component cooling in electric vehicles, avoiding thermal runaway in mobile devices, or considering novel cooling approaches or thermal storage systems. The heat generated by electrical systems or energy storage can significantly impact the performance of your device. These tasks have become more complicated with the presence of smaller, more powerful electronics.
Utilize Our Team of Experts
Our team of expert engineers can help you develop a robust, thermally managed design. Analysis of heat sink geometry, cooling airflow, and packaging effects can all be considered. Using our thermal simulation software, TAIThermTM, our engineers provide accurate thermal predictions early in your design process. This type of simulation will allow you to make design decisions that can optimize your device before it is a costly change.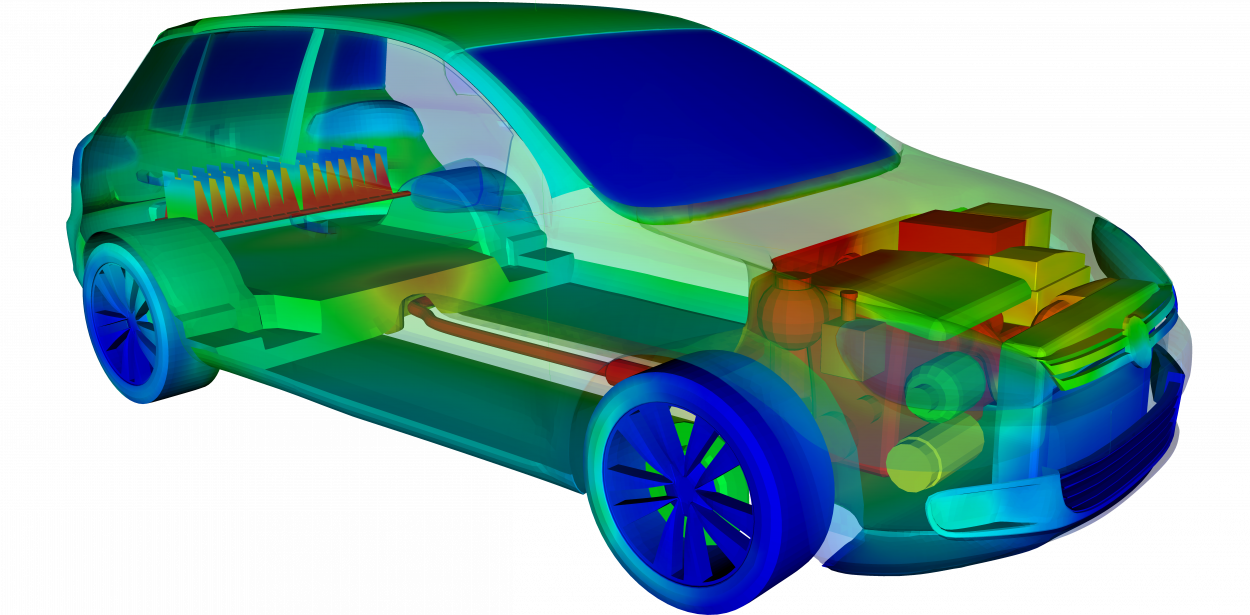 Design with Accurate Predictions
TAITherm offers the flexibility of predicting all modes of heat transfer (conduction, convection, and radiation), which means we can provide a detailed analysis for design optimization. Our engineering team can also deliver transient simulations, allowing you to see your design operate under varying conditions over time. 
Our capabilities span from very low to very high levels of detail. For example, a simulation of dozens of components packaged tightly in a vehicle may only represent each component as a simple exterior surface mesh with airflow leaving and entering, whereas a detailed simulation of a specific component may include individual circuit boards, chips, and solid geometry for heat sinks. No matter the level of detail, ThermoAnalytics' engineers can help you create an optimal design. 
Commonly used in:
Printed circuit boards and electronic chips

Cell phones

Computers

Wearables

Display technologies

Infotainment systems

Military communication devices

Electromechanical systems (terminals, connectors, protection devices, heat sinks, and fans)
Meet Your Goals
Our team of engineers is ready to help you meet your electrical thermal management goals on budget, on time, and with actionable simulation data for design optimization. 
You Might Also Be Interested In:
Getting Started
Let's talk
If you would like to learn more about our Electrical Thermal Analysis service and how it can provide you with an actionable design direction, reach out! We will demonstrate how our software will fit your specific requirements and help you understand what you will need to begin simulating your electrical designs.
Support
We are here to work with you at every step. We support our customers throughout your service project with excellent communication; we are only a phone call or email away. Our commitment to you never changes.