Using CAE Coupling for expanded thermal and system-level simulations.
Our experienced team will help you bring your thermal and system-level simulations closer to real-world predictions by utilizing the strengths of thermal, CFD, or FEA codes to build models with higher accuracy and better results.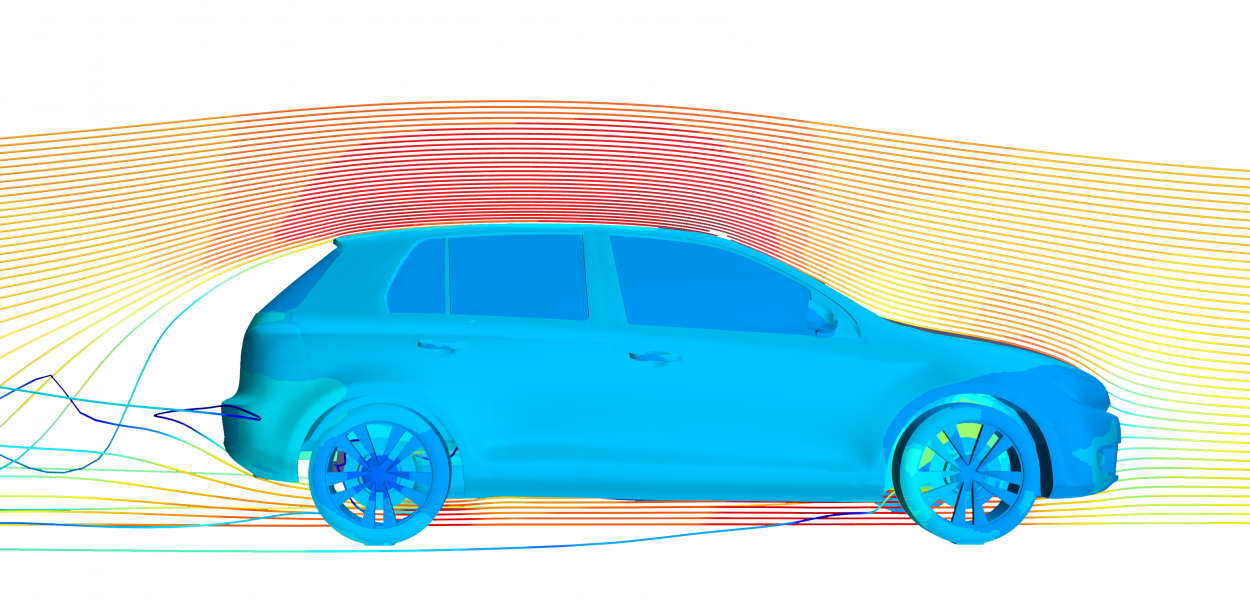 CAE Experts You Can Trust
If you are no longer satisfied with the level of detail you're receiving from simple simulations or your project scope has changed, we can help. Our custom CAE coupling process allows you to utilize the strengths of multiple simulation tools for better accuracy and an in-depth representation of your design problems. Our team is well-versed in TAITherm and many other popular CAE tools.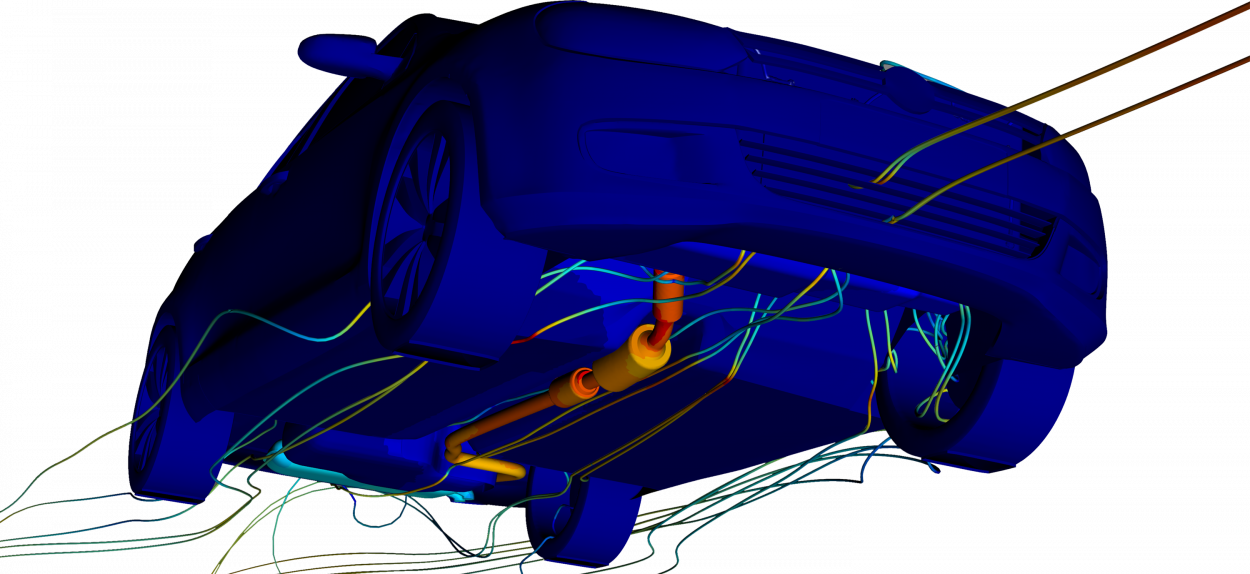 Resolve your thermal problems quickly and get more time back for optimization when you have us run coupled simulations for you. We leverage our custom coupling software, CoTherm, to promptly complete the coupling process and quickly provide actionable results related to transient coupling, steady-state coupling, and more.
Coupling is Possible With These CAE Tools:
Abaqus
Abaqus
Abaqus is used for both the modeling and analysis of mechanical components and for visualizing finite element analyses. Abaqus couples tightly with TAITherm thermal results, allowing you to exchange the necessary temperature data for your thermal analysis and receive real-world thermal simulation results.
AMESim
AMESim
AMESim allows engineers to virtually assess and optimize the performance of mechatronic systems. If you're a user of AMESim, you can couple it directly with TAITherm for a robust thermal analysis of your design.
Ansys
Ansys
Ansys can simulate your design of structures, electronics, or machine components for analyzing strength, toughness, elasticity, temperature distribution, electromagnetism, fluid flow, and other attributes. Coupled with temperatures from TAITherm, you will have a simulation that reflects real-world use cases for more robust designs.
FloMASTER
FloMASTER
FloMASTER is a general purpose 1D computational fluid dynamics (CFD) solution for the modeling and analysis of fluid mechanics in complex systems of any scale. Our team can help you create a custom solution coupling FloMASTER and our flagship software TAITherm.
Fluent
Fluent
Model flow, turbulence, and heat transfer by coupling TAITherm with Fluent. With Fluent's high-fidelity fluid dynamics and TAITherm's fast and accurate thermal analysis, you can solve large CFD and thermal models quickly and efficiently. Fluent is fully supported in CoTherm with tight integration for both standard coupling data exchange and customized workflows. You can solve steady-state, pseudo-transient, and fully transient scenarios with this coupling process. Using CoTherm, you can take advantage of this capability within CoTherm's usable interface.
FMI/FMU
FMI/FMU
Our engineering team can design a CoTherm process as a Functional Mock-up Interface (FMI) master to help connect design analyses across your teams from a range of system tools to 3D thermal and CFD simulations. Using customized C++ code, our thermal solver, TAITherm, can also be exported as an FMU and integrated into other coupling tools based on FMI.
GT-SUITE
GT-SUITE
Seeking fast and accurate systems simulations? GT-SUITE is a versatile multi-physics platform for constructing models of general systems based on a variety underlying fundamental libraries. GT-SUITE and TAITherm are directly coupled for a seamless integration and user-friendly interface when coupling with GT-SUITE's flow solver, and other coupling scenarios can easily be implemented using CoTherm or file-based interfaces.
MATLAB
MATLAB
The matrix-based MATLAB language is a natural way to express computational mathematics and as such is a natural solution for many engineering problems. MATLAB can now be seamlessly integrated into CoTherm processes, and our expert engineers are experienced in using MATLAB for a variety of analyses and coupling scripts.
NASTRAN
NASTRAN
If you utilize NASTRAN for finite element analysis, our team of engineers can help you coupled it with accurate temperature results from TAITherm. Easily develop a successful design for real-world use cases with accurate thermal results.
OpenFOAM
OpenFOAM
Looking for high-fidelity results without high costs? TAITherm and CoTherm users benefit from tight integration with OpenFOAM, an open-source CFD toolbox. This coupling offers the usability and accuracy of TAITherm for thermal modeling as well as the scalability and cost-efficiency of OpenFOAM for CFD analysis. With this process, both steady-state and transient coupling scenarios can be applied. Using CoTherm, these tools are coupled seamlessly, offering OpenFOAM tools and processes within CoTherm's usable interface.
Powerflow
Computational fluid dynamics simulation software improving product design & development.
Preonlab
PreonLab 4.3 is developed for CFD simulation. PreonLab focuses on free-surface flow simulation in highly dynamic simulation settings within the preprocessing phase. No meshing is required even for complex and kinematics objects.
Python
Python
Python is a powerful programming language with many engineering and scientific applications. Python is easily integrated into CoTherm journals or TAITherm user routines for greater functionality or automation. Our team of engineers can help you create a custom solution using Python.
STARCCM+
STAR-CMM+
When seeking high-fidelity results, it often makes sense to couple your thermal results with a CFD tool. STAR-CCM+ is fully supported in CoTherm with tight integration for both standard coupling data exchange and customized workflows. Build on your existing CFD processes or tooling for your thermal analysis. With this process, steady-state, pseudo-transient, and fully transient coupling scenarios can be applied. Using CoTherm, these tools are coupled seamlessly, offering STAR-CCM+ tools and processes within CoTherm's usable interface.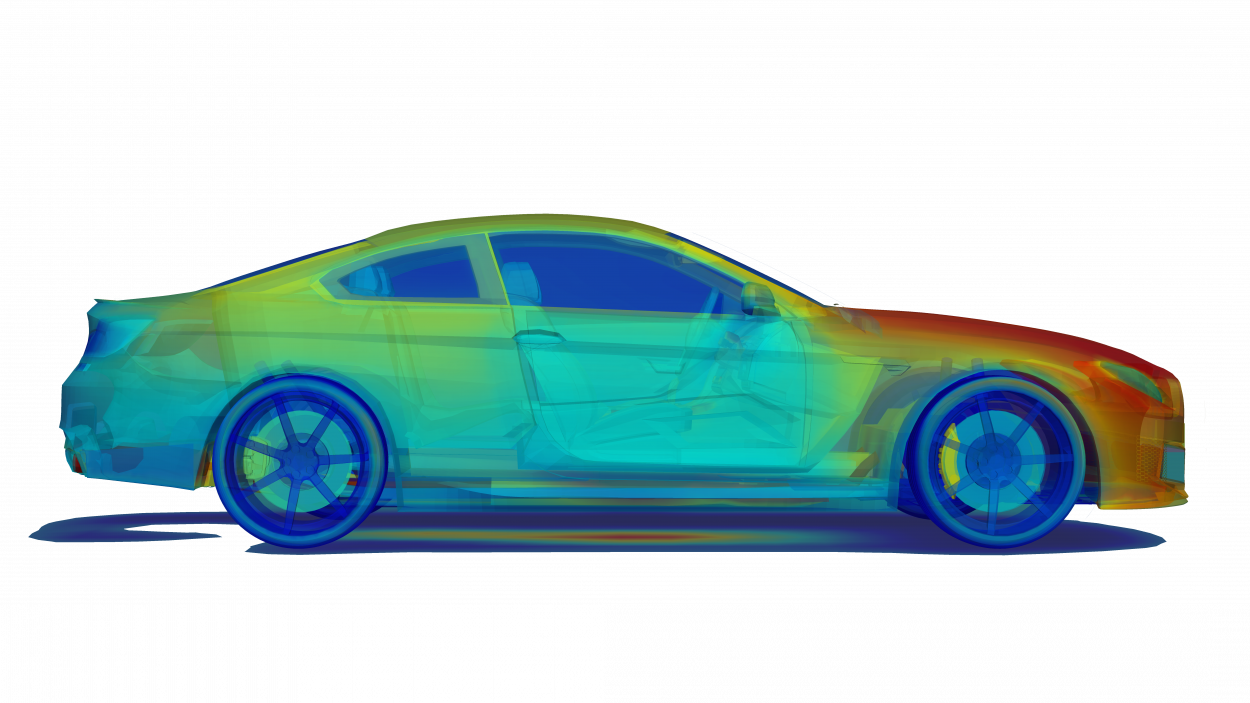 Optimizing Your Process
In every design, there is always the potential for improvement. Whether you are looking to maximize cost, energy savings, or process improvement—our team is here to help. Using CoTherm, our custom coupling software, we'll help you identify problems in your thermal or CFD designs, test variables, and develop solutions early in the process to increase efficiency and cost savings. Our timely feedback and actionable results create more time in your production schedule while optimizing your designs for success.
Workflow Automation
Our thermal simulation and transient analysis experts can work with you to either 1) create an automated workflow, providing you with the models and coupled analysis to validate your decisions, or 2) develop a process for you to couple the CAE tools of your choice, where you will receive the framework to complete CAE coupling and thermal analysis on your own.
Coupled Solutions for Thermal Management
Our team of engineers is ready to help you create coupled solutions for your thermal management problems on budget, on time, and with actionable simulation data for design optimization. 
You Might Also Be Interested In:
Getting Started
Let's Talk
If you would like to learn more about our CAE coupling service and how it can provide you with an actionable design direction, reach out! We will demonstrate how our software will fit your specific requirements and help you understand what you will need to begin simulating human comfort, safety, and effectiveness.
Support
We are here to work with you at every step. We support our customers throughout your service project with excellent communication; we are only a phone call or email away. Our commitment to you never changes.