Are you stretched beyond capacity? We can help you meet requirements, manage temperatures, and ensure success.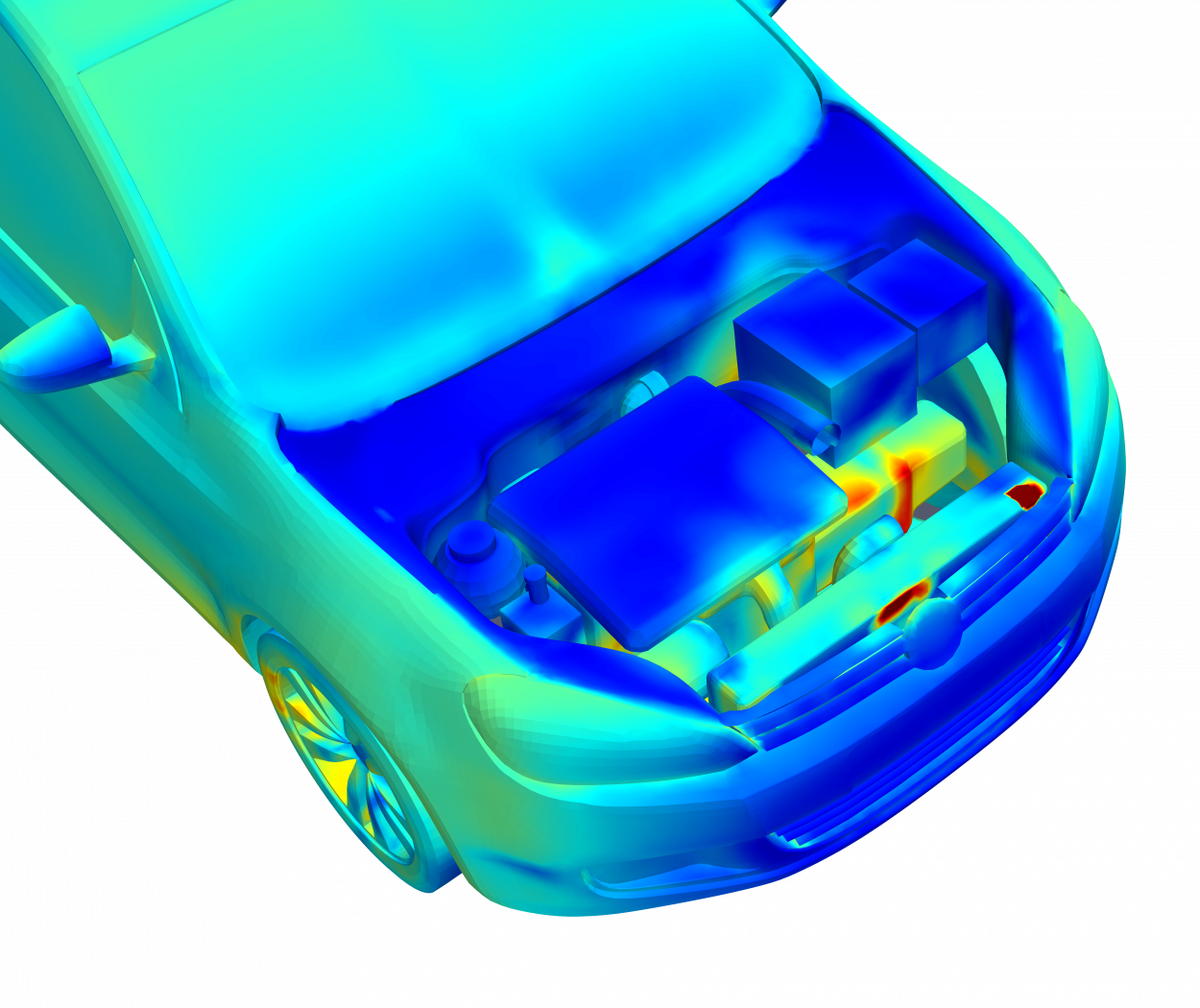 Face Challenges with Flexible Solutions
New requirements and quickly evolving automotive trends are forcing engineers to jettison traditional designs for underbody, underhood, and exhaust systems. Don't let limited time or resources keep you from thinking outside of the box. Let our expert engineering team lend capacity and experience to your organization.
The world beneath the hood, or under the body of the car is a harsh place. High temperatures, constant stress, and natural environments must be considered when designing an optimal system in today's automotive market.
Lead Trends with Fast Solutions
Your design faces other obstacles too. Many underbody/underhood challenges are due to stringent Corporate Average Fuel Economy (CAFE) standards and automotive trends such as lightweighting. These requirements are challenging to balance, especially when you add in deadlines and budgets.
Our talented engineers have the experience you need to meet requirements, manage temperatures, and ensure success for your design. We work with industry-leading tools to provide you with actionable results in days instead of months.

Advanced Tools
Our team utilizes advanced simulation tools to provide you with fast and accurate data and simulations. We use TAIThermTM, our thermal simulation software, with the Exhaust Extension to quickly create an underbody/exhaust or underhood model that considers the unique physics that the components undergo. Our method utilizes all modes of heat transfer, so you never miss a thermal interaction.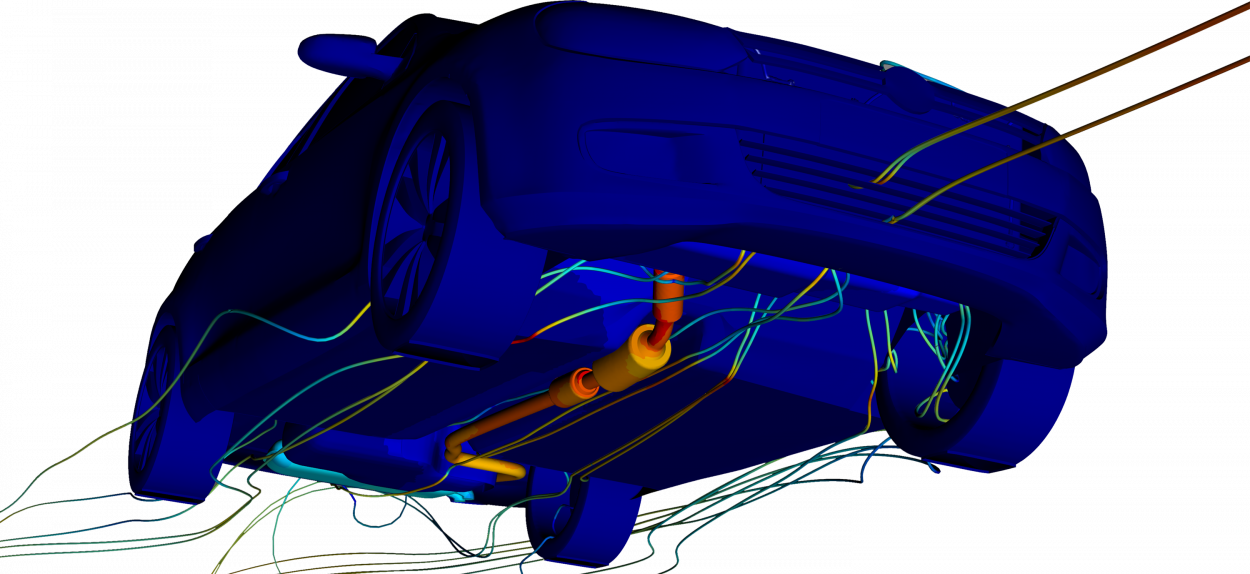 Coupling For Advanced Simulations
Because of the complexity of underbody, underhood, and exhaust simulations, they usually call for coupling a thermal simulation with CFD or 1D simulations. By coupling one of these tools with TAITherm, we can deliver complete results and a tailored heat protection strategy.

Steady-State and Transient Simulations
We run both steady-state or transient cases for real-world scenarios such as hill climbs, trailer towing, hot soaks, key-off, or drive cycles. Transient simulations offer more insight into your design than steady-state scenarios alone, capturing the complex interactions of components and materials. Our methods allow us to deliver detailed insights to you in a way that fits your production deadline.
Heat Protection Strategies
Lately, packaging constrictions dominate the positioning and organization of components within the engine compartment. With less space and more temperature-sensitive elements, (plastics for lightweighting, infotainment, and electrical components) thermal management becomes an increasingly critical aspect of vehicle design. Component hot spots can lead to safety, durability, and warranty issues. Careful consideration of component placement and heat shields is mandatory to avoid costly late-stage fixes. 
Strategize Your Thermal Management
Our team can provide insight into a proper thermal management strategy for your exhaust or underhood design. Let's talk and discuss a custom solution for your thermal management problems. 
You Might Also Be Interested In:
Getting Started
Let's talk
If you would like to learn more about our Underbody/hood modeling service and how it can provide you with an actionable design direction, reach out! We will demonstrate how our software will fit your specific requirements and help you understand what you will need to begin simulating.
Support
We are here to work with you at every step. We support our customers throughout your service project with excellent communication; we are only a phone call or email away. Our commitment to you never changes.