Analyze complex transient driving profiles and simulate realistic transient thermal responses with Drive Cycle Extension.
The Importance of Inputs
The process of inputting data into this extension is simple. You can use transient inputs from physical tests, simulation data, or industry standards such as FTP or WTLP. Choose relevant drive cycle data and accurate corresponding heat source data to ensure you receive the best results.
Simulate any Transient Thermal Analysis Profile
Create and automate transient drive cycle thermal simulations for any test profile. This flexible approach supports a variety of scenarios and applications, from thermal management/heat protection to advanced aerodynamics or battery discharge for electric vehicles.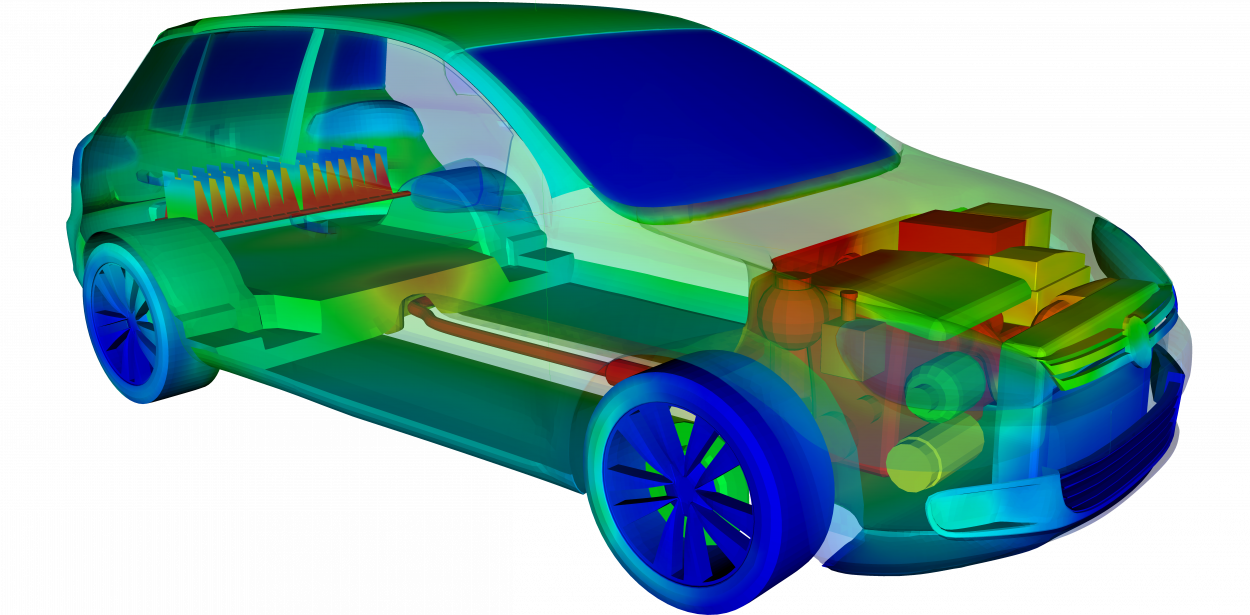 Accomplish More in Your Development Cycle Using Drive Cycle Extension
Drive Cycle Extension uses a surrogate-modeling methodology to drastically increase simulation speeds. By running steady state coupling points at different driving conditions and using the results to build a surrogate model, it relieves time in your design cycle to accomplish more.
See What The CoTherm Drive Cycle Extension Can Do
Want to see how the Drive Cycle Extension could work for you? Reach out and we will set up a time to walk through a live demo with you. One of our technical sales representatives can show you how our fast, transient thermal analysis software can solve your thermal management issues.
Getting Started
Training
We offer hands-on training to help you implement the Drive Cycle Extension. Each year we offer two training sessions in southeast Michigan. Or we can come to your office and deliver training tailored to your needs.
Tutorials
Start on your own. Our step-by-step tutorials cover basic and advanced techniques. Once you have a software license, these tutorials are available for you to advance your knowledge.
Support
We are here to answer your questions at every step. We support our customers before and after the sale. Our commitment to you doesn't change.