Solving Thermal Challenges
When it comes to the success of your design, it is imperative to have a sound thermal management strategy. Thermal interactions are our specialty. We understand how complicated it can be to account for all of the variables which is why we created software and extensions to simulate the ever-changing environments and complications of the real world. It is our mission to research, develop, and deliver innovative software solutions that help our customers prevail over complex thermal analysis challenges and to support the evolving technologies of the future.
Built With You in Mind
Most software solutions are built for stakeholders. The resulting solutions fail because they are cumbersome and not user-centric. Our software is developed using customer feedback and extensive research. This enables us to deliver a solution that gives innovators precisely what they want from their thermal simulation software.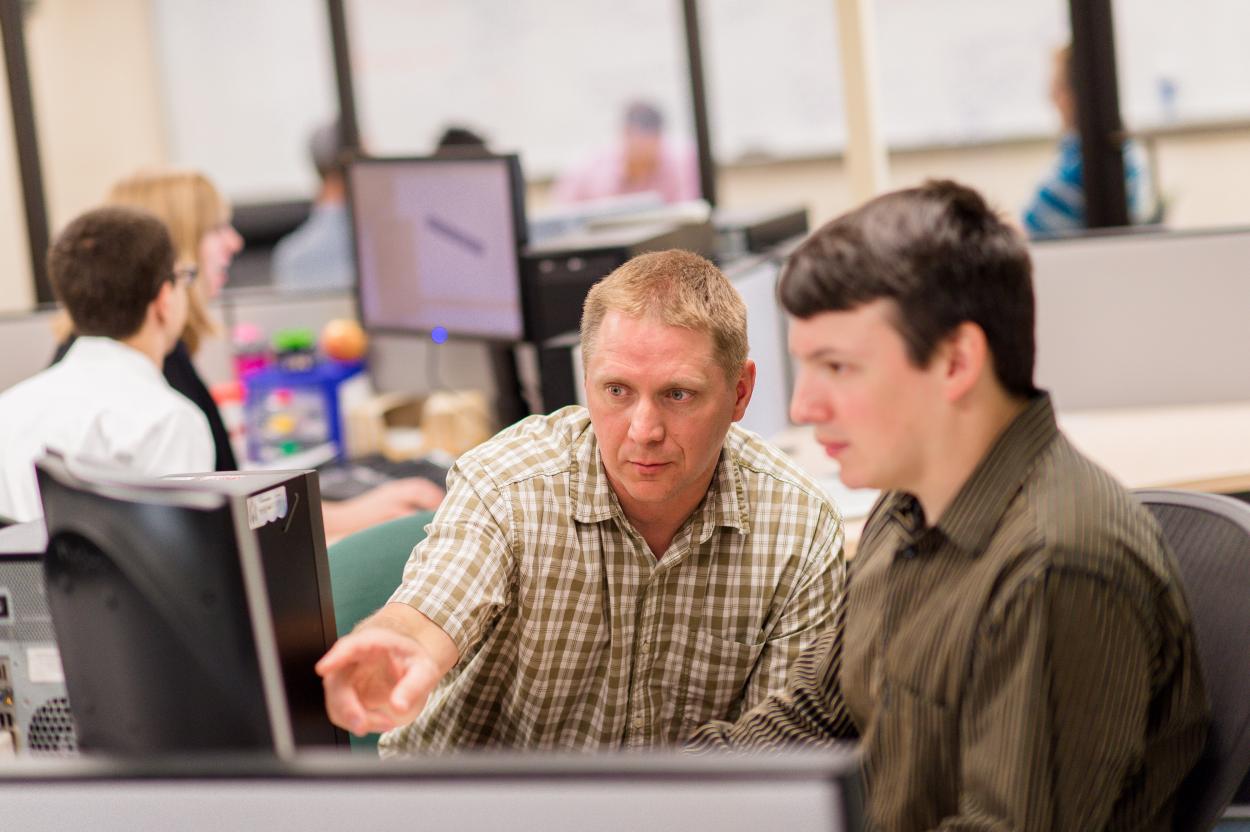 Actionable Results
You need more than just a prognosis. You need actionable results. We turn run times of weeks into days without sacrificing the accuracy you need. We are thermal experts with the experience to help you navigate building new processes and understanding the results. Here is how we help you achieve your best design:
Let Us Help
There are two ways you can go about a project with us. You can complete your project on your own using one of our custom thermal analysis software solutions, or let us do the heavy lifting as you work alongside us to reach a solution.
Start with Software
Bring your teams, tools, and data together to create a process that can solve thermal challenges for upcoming designs.
1. We begin by getting to know you—understanding the needs of your design process and determining what you would like to achieve using the software. Before any commitments are made, we make sure that our software is the right solution to help you accomplish a successful outcome.
2. Then, the team at ThermoAnalytics presents the best software solution that will deliver actionable results to solve your thermal challenges. This is a tailored approach where we show the software's capabilities, expected ROI for your type of projects, and answer any questions you have.
3. We deliver the best solution and remain by your side through the whole process. We care about your success and will support your team through the integration process and for as long as you use the software.
Begin a Services Project
If you do not have in-house experts, we recommend beginning a services project with our team of skilled engineers.
1. We begin by getting to know you—understanding the needs of your project and determining what a successful outcome means for you. Before any commitments are made, we make sure that our engineering services are the right solution for your thermal challenges.
2. Our engineering team then brainstorms the best technical approach regarding time, resources, and budget.
3. We then meet with you to present the proposed technical approach and make sure it matches your expectations of project scope and success.
4. The engineering team then writes up a statement of work that charts clear goals, deliverables, and confirms the budget. Expectations are set and understood.
5. We maintain frequent customer interaction throughout the project, gathering your feedback and assuring there are no surprises along the way. At the completion of each project, we hold a retrospective to ensure we achieved a successful outcome for your project.
Our Expertise
We don't like to brag, but we are not shy about our resume.
20+ years of experience

Fortune 500 client list

Clients from all over the globe

Published researchers on leading thermal management topics

SAE partner

Numerous SBIR contracts awarded
Getting Started
Let's talk
If you would like to learn more about our simulation capabilities, and how we can work with you to solve your thermal management problems, reach out! We will demonstrate how our software will fit your specific requirements and help you understand what you will need to begin simulating.
Support
We are here to work with you at every step. We support our customers throughout your service project with excellent communication; we are only a phone call or email away. Our commitment to you never changes.