Just as a chain is only as strong as its weakest link,
your body can only be as comfortable
as your least comfortable body parts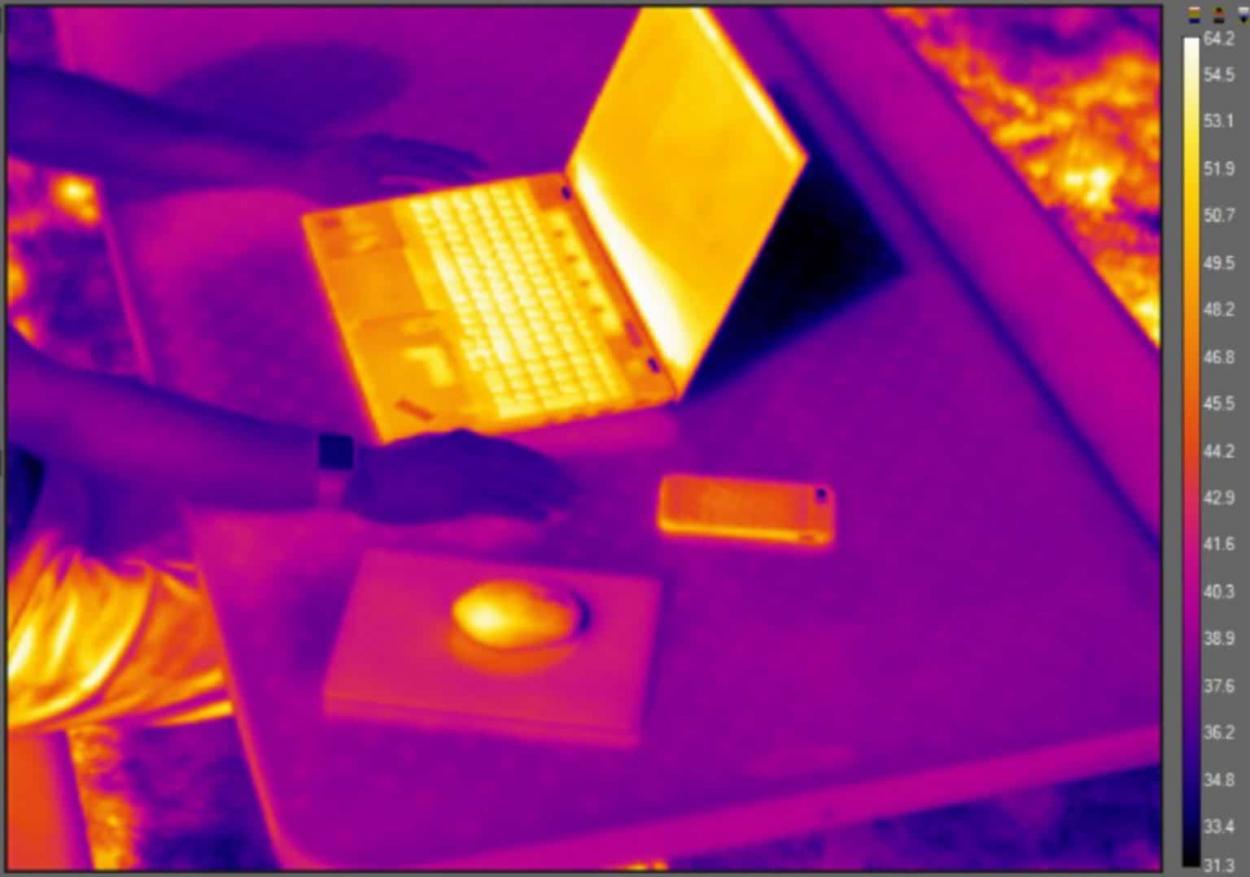 Thermal Comfort in Electronic Devices
Thermal comfort is an important consideration for wearable electronics. It depends on a variety of factors, including personal preference, local environment, geographical location, product use case, product type, user interface, geometry, and material. Integrating user comfort testing and physiology-based modeling in the design process can avoid thermal discomfort surprises. Using the Human Thermal Extension, engineers can develop wearable electronics that are comfortable to wear and provide a positive user experience. TAITherm™ doesn't just predict skin temperature, sensation, and comfort, but also time-to-pain and time-to-burn, as well as level-of-burn.
Physiology Modeling
Physiology modeling can predict how the human body will interact with a device and identify potential risks. This information can be used to design wearable electronic devices that are safe and comfortable to use. Predict local core temperatures, such as brain, GI Tract, or esophageal temperatures, or use TAITherm™'s Advanced Natural Environment Model, which supports sun and sky modeling, allowing users to simulate environmental impact based on specific user-inputted GPS locations. The TAITherm™ Human Thermal Extension simulates the entire human body, predicting sweat rates, shivering rates, blood flow, skin, and core temperatures to give you a complete understanding of human thermal comfort.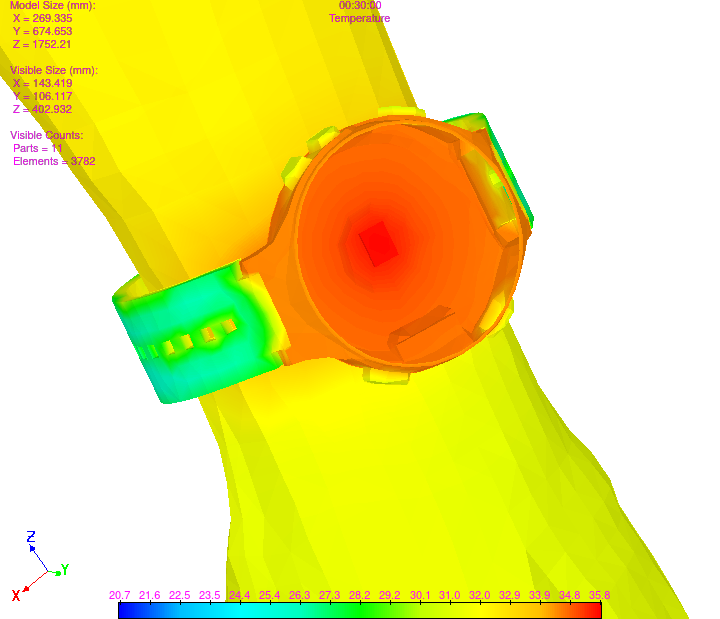 Your All-in-One Solution
TAITherm™ and the Human Thermal Extension are powerful tools for modeling wearable electronics. Together, they provide valuable input to the design process by modeling the wearable electronic device and the body part worn on. They can be used to predict a variety of factors related to human thermal comfort, which can help designers create wearable electronics that are comfortable and safe for users. Create a thermal model of a device in TAITherm™ for an all-in-one tool for thermal analysis, or couple it with other prominent CAE tools.
See What The Human Thermal Extension Can Do
Want to see how the Human Thermal Extension could work for you? Reach out, and we will set up a time to walk through a live demo with you. One of our technical sales representatives can show you how our fast, transient software can solve your thermal management issues.
Getting Started
Let's Talk
If you would like to learn more about our material and textile thermal behavior simulation capabilities, let's talk! We will demonstrate how our software can fit your requirements and help you understand what you will need to simulate your thermal management strategy.

We are here to work with you at every step. We support our customers throughout your service project with excellent communication; we are only a phone call or email away. Our commitment to you never changes.
Support
We are here to answer your questions at every step. We support our customers before and after the contract is signed, our commitment to you never changes.