CoTherm

 is a coupling and process automation software that acts as an ambassador between CAE programs.
Process Automation
CoTherm makes process automation simple. It is useful for running sensitivity studies, a design of experiments, or running multiple CAE models as part of a single process. This capability can streamline pre-processing, transient analysis and thermal analysis, or post-processing. With a CoTherm software license, we provide templates for common coupling or automation tasks.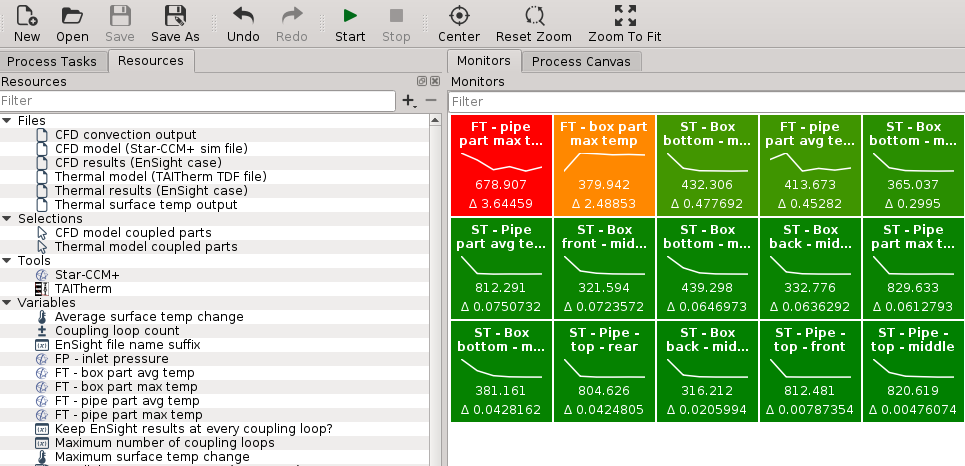 Optimization
CoTherm includes optimization capabilities that determine which inputs used in your design are the best choice. Any CAE analysis can be optimized using the general optimization sub-processes. CoTherm's mathematically rigorous solution (including multiple global and local methods) removes guesswork and complexity from your design process.
Coupling Automation
CoTherm integrates with other CAE tools in three different ways:
CoTherm natively supports many popular thermal and CFD codes

CoTherm's powerful tools allow coupling of any software that can run in the command line or with config files

Users can define custom behavior and integrate additional resources using python journals
Usability + Support
Easily share processes within or across teams using key properties and user notes. CoTherm also provides usability and support that custom scripts cannot offer. The interfaces to other CAE products are updated and maintained by developers at ThermoAnalytics to work with the latest software versions. We also provide support for any process or coupling challenge.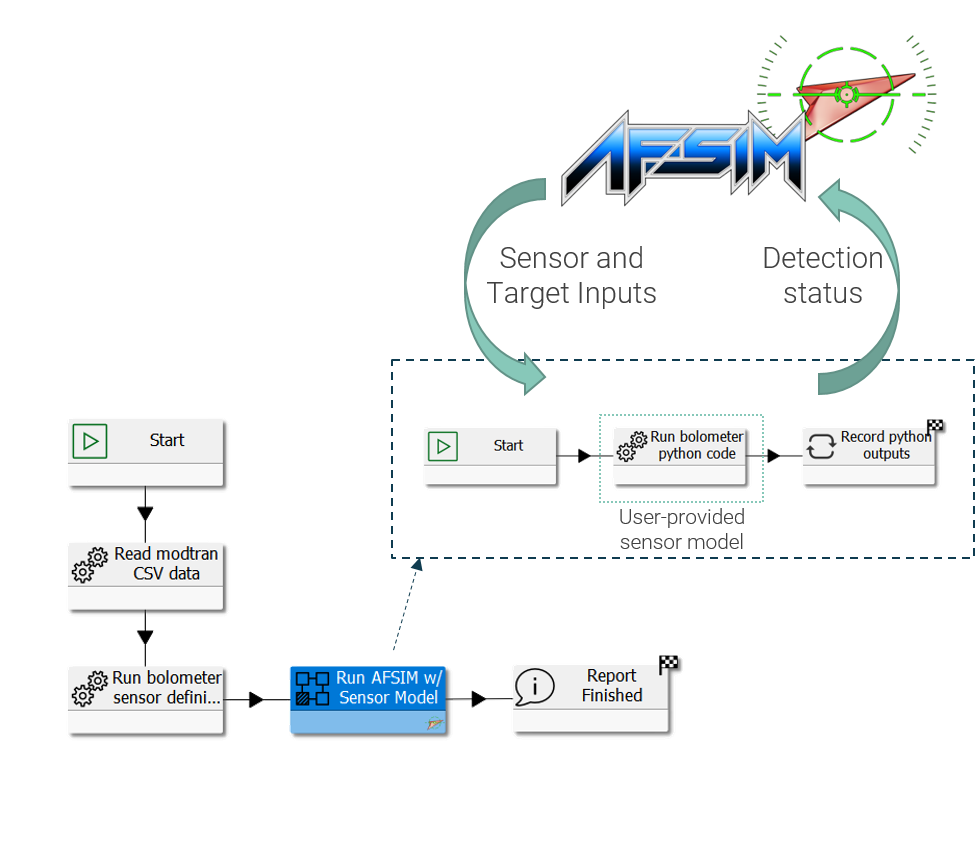 AFSIM Sensor Modeling
CoTherm™ enables the coupling of high-fidelity sensor models to AFSIM scenarios allowing engineers  to study the effects of sensor performance on the behavior and outcomes of the scenario. Engineers can use this coupling to study how the performance of an infrared, optical, or other sensor is affected by the temperature of the target, the scenario details, the atmosphere, and more.
Features
Seamless Coupling
CoTherm facilitates the flow of information between CAE programs, enabling efficient and versatile coupling of complex processes. Once your process is developed, you can quickly and easily share it between teams or departments.
Versatile GUI
CoTherm's versatile GUI allows you to create a custom process using drag and drop elements to solve multi-physics simulations.
Fast Analysis
CoTherm eliminates scripting between coupling programs, which makes the process much easier. Run simulations and analyze the results using post-processing features such as the interactive heat map to solve problems in a fraction of the time that you would by using scripts.
Intuitive GUI
Construct coupling processes or create any process automation using CoTherm's intuitive graphical user interface. 
Actionable Results
CoThermTM enables higher throughput and faster answers to design challenges, reducing turn-around time of critical thermal simulations.
CoTherm Integrates With Your Design Process
CoTherm enables higher throughput and faster answers to design challenges, reducing the turn-around time of critical thermal simulations. To limit the amount of time needed, CoTherm is easily integrated into your custom HPC queueing system. The computational options allow a standard way of specifying parallel processing parameters for all software that CoTherm supports. Experience better boundary conditions and richer results for your thermal comfort simulations, system-level simulations, large-scale simulations, and more.
See What It Can Do
Our technical sales team can provide a custom demo that will allow you to see how your design can be optimized using CoTherm.
Our software is frequently evolving to meet your needs. See the latest features implemented in CoTherm.
Getting Started
Training
The most efficient way to get started with CoTherm is to attend a day of training. Afterward, you will be proficient at using the coupling and process automation software on your own. We offer two training sessions a year in southeast Michigan, or we can arrange private training at your office.
Tutorials
Start on your own. Our step-by-step tutorials cover basic and advanced techniques. Once you have a software license, these tutorials are available for you to advance your knowledge.
Support
We are here to answer your questions at every step. We support our customers before, and after the sale, our commitment to you never changes.
Extensions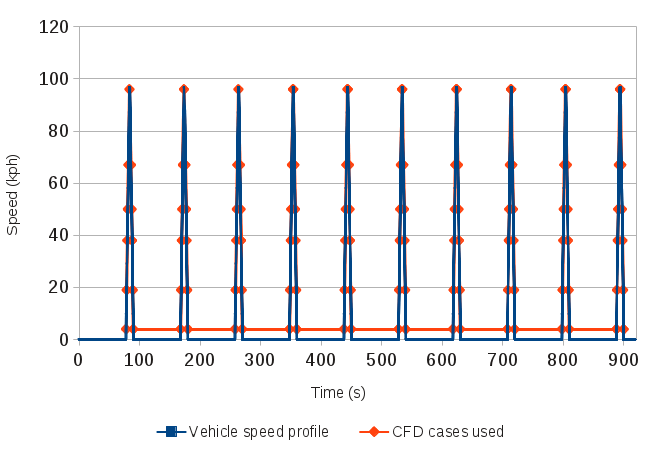 Evaluate Complex Driving Profiles
Drive Cycle Extension is a licensed component in our CoTherm software. It utilizes a coupled 3D thermal and CFD process to simulate complex transient driving profiles, allowing you to visualize your designs with high-fidelity results. By utilizing a surrogate-modeling process, this extension provides results to optimize your designs in less time while maintaining accuracy.