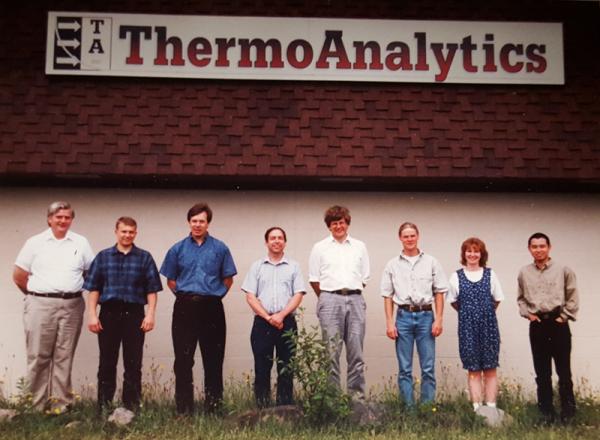 Beginnings
ThermoAnalytics was founded in 1996 by Keith Johnson and Al Curran. We began as an engineering services company, developing thermal software for Ford Motor Company and the US Army. In these early days, the company was profitable predominately through government contracts, but slowly, we began developing a commercial customer base.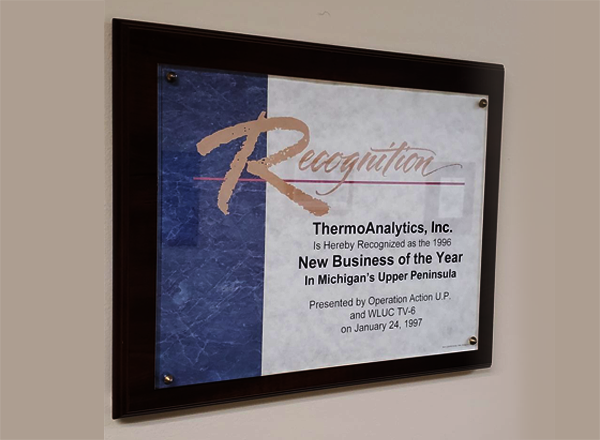 New Business Of The Year Award
In 1997, we were recognized with the New Business Of The Year in Michigan's Upper Peninsula award.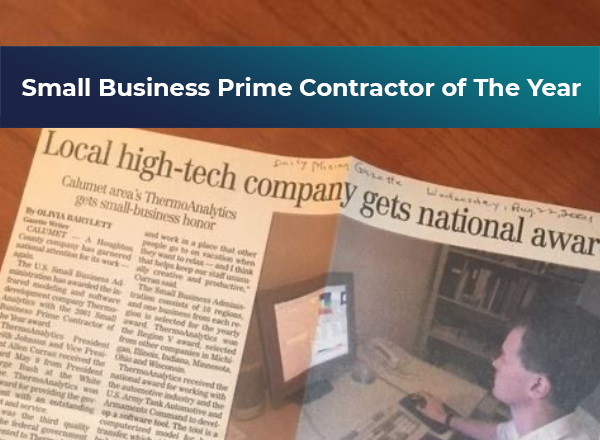 Local High-Tech Company Wins National Award
In 2001, ThermoAnalytics was awarded Small Business Prime Contract of The Year. We also were recognized with the Michigan Commercialization Success Award, as well the Technology Transfer Achievement Award.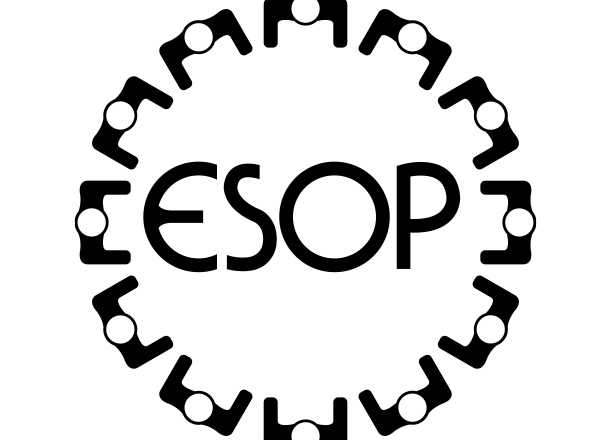 ESOP Established
We became an Employee-Owned Company in 2002 through an ESOP, with the goal of driving share price growth over the years so all employees would share in profits earned.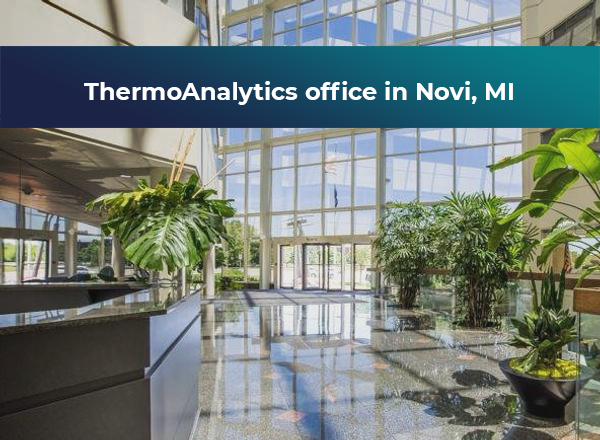 Novi Office Opens
In 2004, we opened our Novi, MI office and expanded our Calumet headquarters with an addition to the west wing of our building. We also held our first UGM (User Group Meeting) in Germany and were awarded the Coolest Workplace in the UP award.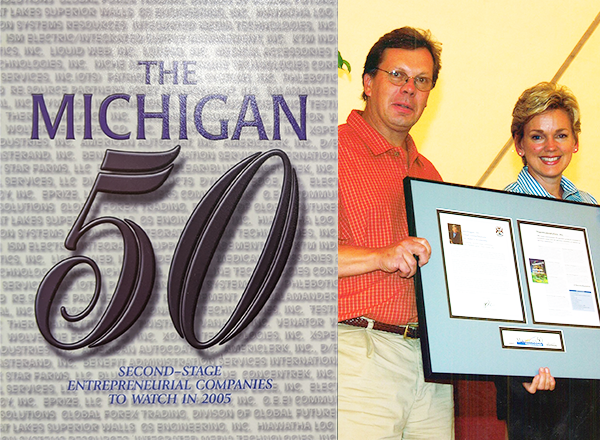 50 Companies To Watch Award
In 2005, ThermoAnalytics was announced as one of the 50 Companies to watch in Michigan and was presented with an award by then-governor Jennifer Granholm.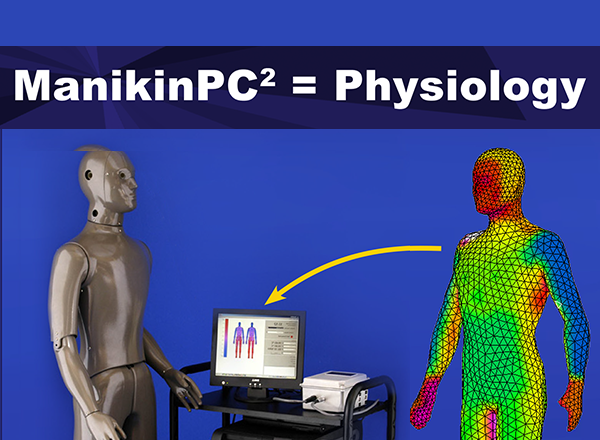 Manikin PC
In 2009, we entered a partnership with MTNW (Thermetrics) to begin selling ManikinPC.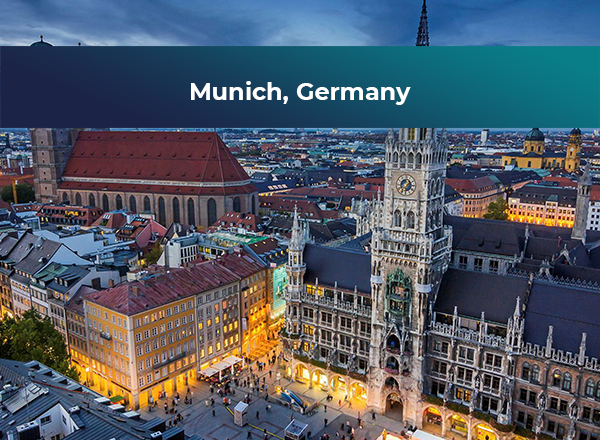 EU Offices Open
In 2014, ThermoAnalytics opened our European offices in Munich and in France and hired our first two EU employees. We also expanded our Calumet headquarters with a second addition to the east wing of our building.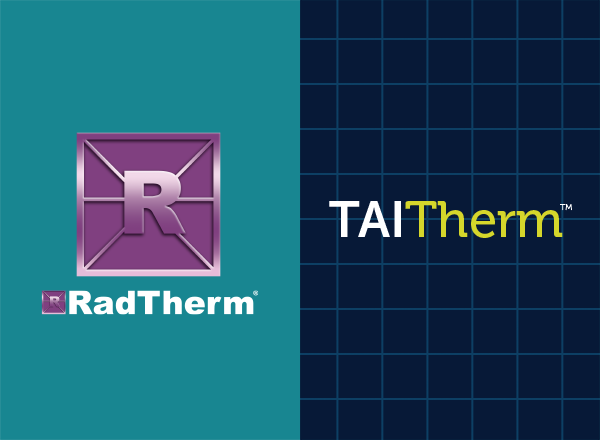 From RadTherm to TAITherm
In 2015, with version 12.0, RadTherm and RadTherm IR development moved forward under the new brand TAITherm and TAIThermIR, rebranded to better reflect the product's expanded analysis capabilities over its nearly 20 years of development.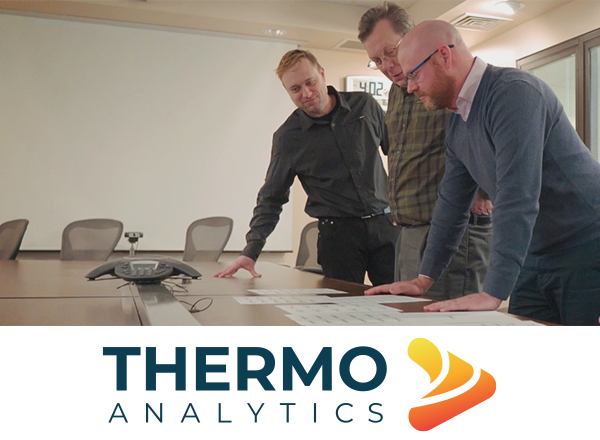 2020 Company Rebranding
The goal of the rebrand was to communicate to our customers that we are on the leading edge of thermal simulation-we developed a new logo with a clean and modern feel and updated colors, and we deliver more content via our website to better communicate our software and services.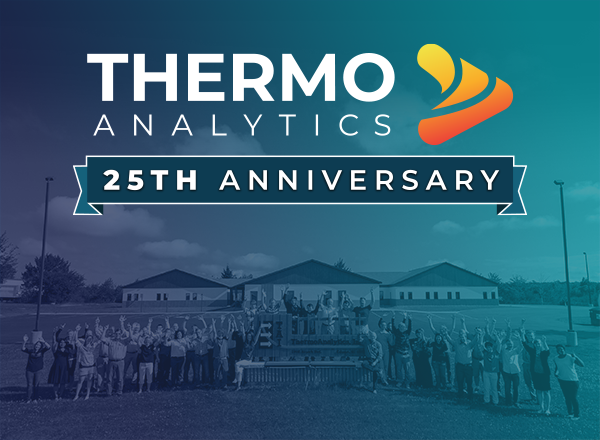 25th Anniversary
In 2021, ThermoAnalytics celebrates its 25th Anniversary. We continue pushing the boundaries of thermal simulation – empowering engineers to design better products all while providing the best customer service of any engineering software company.
Twenty-five years is a long time, but it's just the beginning. We're so excited for what's to come and look forward to many more years of bringing you products and services that keep you motivated and help you reach your goals. So, thank you for being a part of our journey. And for letting us be a part of yours.

Now, are you ready to take a trip down memory lane with us? We've put together some fun content to look back at our journey over the years. Enjoy!
Offices and Global Distribution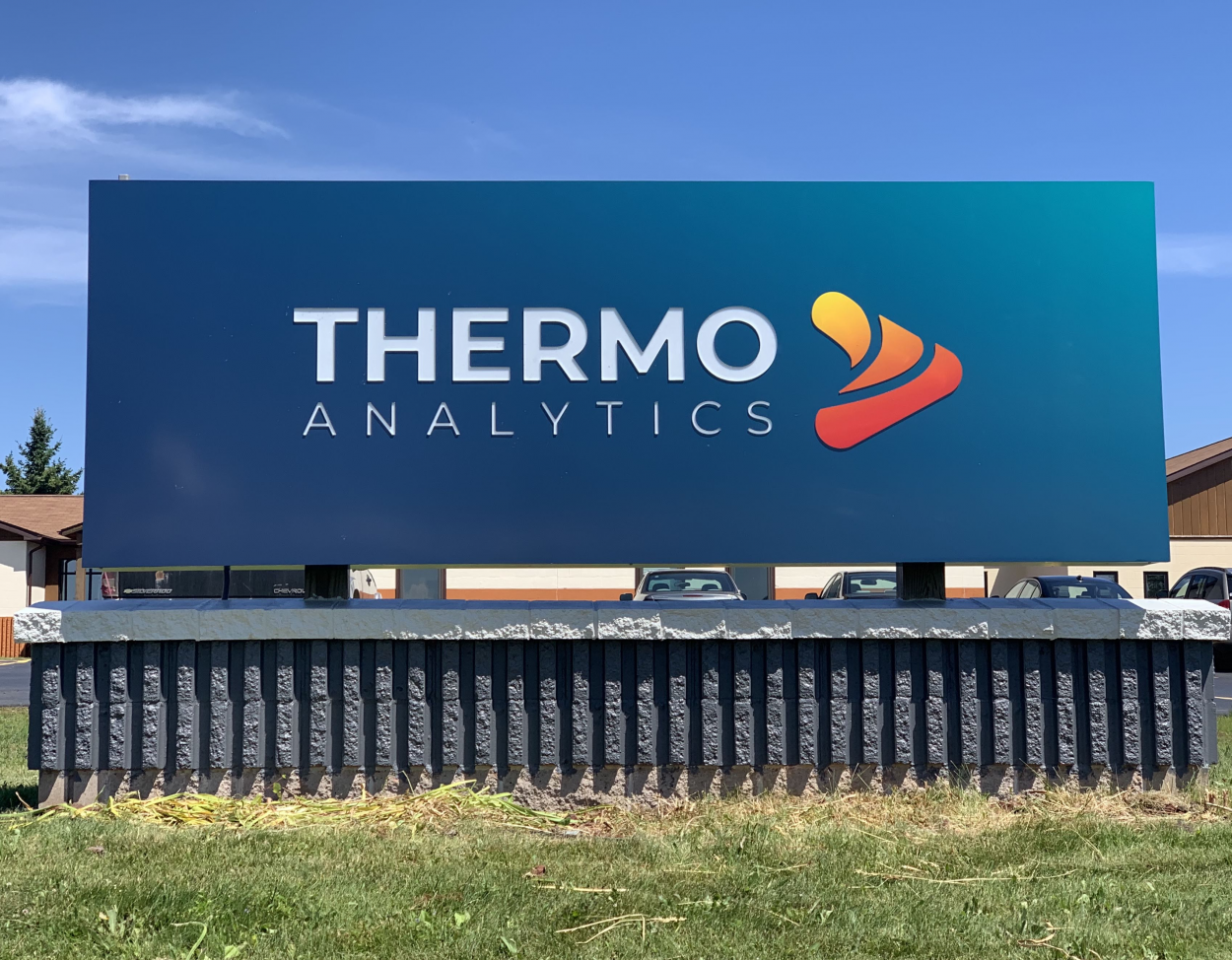 Charitable Contributions
ThermoAnalytics donates annually to people, organizations, churches, clubs, and associations throughout Michigan, supporting causes that play a role in making communities healthy and vibrant.

Here's a list of some of the organizations we are proud to support:
Calumet High School
CopperDog 150
Calumet Theatre
Calumet Softball Sponsorship
Copper Country Ski Tigers
Copper Harbor Trails Club
Churning Rapids Trails Club
Dollar Bay Tamarack School
Ducks Unlimited
Great Deer Chase
Keweenaw Spay & Neuter Group
Keweenaw Nordic Ski Club
Little Brothers
Michigan Tech Fund
Omega House
PJ Olsson Rock Camp
Houghton Country Sheriff's Office
Hancock Central High School
Western UP Food Bank